In today's competitive marketplace businesses need to make full use of the latest technology to allow sufficient flexibility for their changing needs while adding value in a cost-effective manner. Cloud-based CRM provides such a solution by delivering feature-rich business tools to users while removing the need to manage and maintain internal business systems – letting your business focus on its core competencies.
With its robust platform, easy deployment and affordable monthly subscription model, MaxCloud CRM is a powerful cloud-based solution that could be the right fit for your business. MaxCloud CRM is built on the award-winning Maximizer web-based CRM solution with its easy-to-use interface and access via a range of different devices, including desktop or notebook computer web-access, iPads, Tabs and smartphones. And because it is a cloud-based solution, there are no expensive hardware costs and technically-challenging installations and configurations. The result is a cost-effective web-based CRM system that can deliver a quick return on investment. Plus, MaxCloud CRM gives you the freedom to migrate to a different deployment option any time you wish!
With MaxCloud CRM you get:
Quick Deployment: Simple set-up means you can be up and running within hours from the time of subscription. With little need for customisation out-of-the-box and no software to install or complicated technology server setup, you can begin transforming your business right away.
Simplicity: MaxCloud CRM is easy to use with little technical expertise required and no need to manage and maintain complex hardware infrastructure, allowing IT personnel to be freed up to take care of initiatives that deliver a competitive advantage.
Choice & Flexibility: MaxCloud CRM is built on the same data model as Maximizer CRM's on-premise solution, giving you the choice and flexibility to migrate from one deployment option to another as your business requirements change, with minimal technical requirements and without any data loss.
Low Upfront Costs: Hosting data and applications in the cloud eliminates the up-front investment in software licenses, operating system licenses, databases, servers, backup equipment and other costly infrastructure.
Better Operating Expense Predictability: With subscription pricing your capital expenditure is turned into predictable operating expenses.
Automatic Feature Upgrades: Benefit from the latest feature enhancements and upgrades for MaxCloud CRM as soon as they are available.
Secure & Robust Platform: Powered by Microsoft® Windows Azure™ – MaxCloud CRM is built on a scalable, load-balance robust platform, with a 99.5% uptime guarantee.
Give us a call right now   +27 21 797 4845   or e-mail us    info@maxcloudcrm.com
if you are interested in MaxCloud CRM or would like a demonstration of what MaxCloud CRM can do for you.
[contact-form][contact-field label='First Name' type='name' required='1'/][contact-field label='Last Name' type='name' required='1'/][contact-field label='Email' type='email' required='1'/][/contact-form]
What our customers have to say.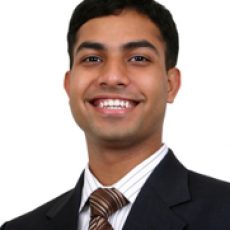 "MaxCloud CRM proved to be the perfect fit for our business. We were up and running in hours and the productivity among our employees has sky-rocketed as a result of the all ability to access the system easily at any time of day or night from any device. I'm not sure how we coped before using spreadsheets. We haven't fully explored what the solution has to offer yet but thus far I can only say that we are very impressed".
David Trindley, MD, Pacertek